Home
The Site Solution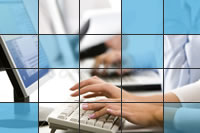 The Site Solution is a complete Web Site Solution for your small to medium size business, organization, or club. It includes everything you need to easily establish and maintain a Web site.
We provide you with a custom header/banner design, color scheme, and set you up with a Web address, Web site hosting, and Web site editing software.
It's so easy and professional.
Let us help put U On The Net